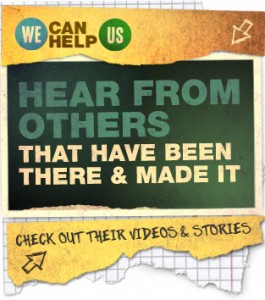 Responding to a spike in teenage suicides unmatched in previous years, organizations are turning to the Internet to do what they can to help. Wait, but isn't the Internet the source of the problem? Social networking has become an outlet for bullies to torment their peers in ways that would never have been imagined twenty years ago. Middle schoolers today would probably welcome back the days of "Four-Eyes" and "Metalmouth" all too eagerly if it meant being able to escape the unrelenting onslaught of online harassment.
When "friends" are privy to every picture, video, feeling and thought, lonely kids are truly isolated inside their own heads. Who can they trust? Where can they turn to? The answer ironically lies within the Web. The following commercial was launched in the spring of 2010 to raise public awareness about the resources available to targeted teens:
ReachOut.com is an online community attempting to turn the Information Age into an advantage for the bullied, not the bullies. Their "We Can Help Us" message is one of hope: "You are not alone – young people just like you have made it through tough times just like yours and they now live happier lives." (About ReachOut) Run by the Inspire USA Foundation, ReachOut is full of advice from anonymous contributors willing to share their personal accounts of tough times with struggling adolescents. Fact sheets run the gamut from drug abuse and unemployment to sexuality and anger management. Similar to the It Gets Better Project, which provides help for LGBT youth, ReachOut's goal is to significantly decrease the country's suicide rate.
Would kids be better off avoiding the Internet completely or will the helpful tips outweigh the hurtful jibes enough to make a difference? Can the Internet — a source of infinite wisdom, and a haven for bullies — solve its own problem? It remains to be seen, but we can only hope.