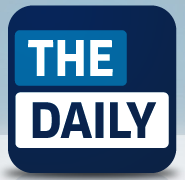 The first iPad-only newspaper, The Daily, finally unveils this morning at the Guggenheim in New York. The much-talked about venture has been called Murdoch's "Number 1 most exciting project." But will it really incite a revolution in the publishing world?
While there are other newspapers that have been repurposed for the iPad, The Daily is the first pay-for-news publication built exclusively for the iPad that doesn't feature a print version (and only offers a scaled-down website — just 10% of content will be available online free of charge). Most other existing iPad magazine apps come out monthly, but The Daily will appear on your iPad, well, daily, through an iTunes subscription rate of $0.99 a week (though you can try it for free for the next two weeks).
Newsweek made the keen observation that "the business model that everyone has pursued for the past 15 years (put everything online, free, and then try to sell ads next to the stories) doesn't work. The Web may be a great medium for telling stories, but so far it's been a terrible one for making money." Online news sources are increasingly seeking various other ways to stay afloat, such as using paid-for content strategies like the "metered model" that The New York Times recently put into effect.
The Daily has taken a new approach to advertising structure by recruiting big brands as launch partners that will offer incentives for their existing customers to download the news app. Advertisers, including Verizon Wireless, Pepsi Max, and Macy's, are paying a flat fee to be involved in the project, so you can expect media-rich ads featuring these brands alongside Daily content. In addition, despite the collaboration with Apple, Murdoch opted to skip using the iAds system and instead are selling ads through Medialets.
The iPad, which appeared on shelves only last April, is still a new beast that the industry is trying to figure out. Will this new approach of locking content inside an iPad and charging a subscription prove to be a moneymaker? Many have derided the "walled garden" approach. Murdoch has recruited a list of top-name journalists, which is crucial, because the key to the project's success will be if readers see real, undeniable value in the content — exclusive and compelling stories that can't be found elsewhere.
According to research by Knowledge Networks, "only 13 percent of iPad owner/users would be willing to pay extra for an iPad-friendly version of a magazine or TV show they already pay for in its standard format (such as a cable or magazine subscription)." What does this mean for The Daily? Will iPad users get over their free Internet mindset and be willing to pay for news? Only time will tell.
PHOTO CREDIT: The Daily