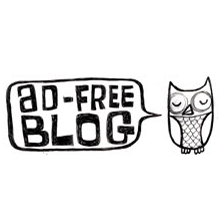 As social sharing sites continue to incorporate interruptive advertising into their free models — Twitter's Hoot Suite deal dropping ads into users' streams, and Facebook Sponsored Stories turning users' social lives into ads, to name a few — Tumblr gets the Post Advertising stamp of approval for refusing to badger users with unwanted messages. Tumblr has been opposed to advertising from the get-go, but is the no interruption approach sustainable? We hope so.

In a recent interview on TechCrunch, Tumblr CEO David Karp explains why his four-year old company opts out of slapping ads on his site. "If we put one cheap Adsense ad on [every member's dashboard] we would be wildly profitable tomorrow. So the question is, can we get to wild profitability with features that actually enhance the community?"
There's no doubt that there is serious value in Tumblr's services. The site attracts 19 million unique global visitors per month with roughly 45,000 new users signing up each day. Tumblr's unique format, which allows users to simply and easily share images, quotes, and other quick tidbits, has managed to stay more relevant in an environment where young bloggers opt for quick ways to share, and are moving away from blogging platforms that require them to hammer out lengthy posts.
But how is Tumblr staying afloat? In addition to free and customizable templates, they also offer blog themes that users can purchase (ranging from $9 for a basic theme to $49 for premium). These sales have provided a smale-scale revenue source for Tumblr. Of course, patient and supportive investors have helped too.
The question is, what will a seamless, non-interruptive advertising model look like for the company going forward? How can Tumblr monetize their great product without interrupting and diminishing the user experience?
Image courtesy of adfreeblog.org