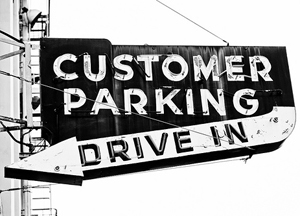 There's no questioning the power of Facebook, quite new in the grand scheme of marketing, as a tool to engage with fans on a deeper level and with more regularity than anything before it. Typical advertisement media—radio, TV, print, billboards—were always one-way. Social media now allows near-real-time two-way engagement that has the ability to turn lukewarm consumers into brand advocates. New social media tools such as Facebook have allowed those brands we hold dearest to be treated as family.
But what about the brands we aren't familiar with? Is the Facebook environment, complete with hyper-targeted ads, a good place to find new customers? According to a recent study by DDB Worldwide and Opinionway Research (as reported by Ad Age), 84% of a typical brand's Facebook fans are existing customers. The implied meaning is that Facebook, while an incredibly effective customer retention and engagement tool, is much less of a customer acquisition tool than most brands have thought.
At first glance, this may be surprising to many brands. With Facebook's massive audience—currently 750 million active users—brands are practically foaming at the mouth to use the tool to bring new customers aboard. However, it's not the brand that defines the platform, it's the users. Facebook is a place where users connect with those they already know, as opposed to a tool like Twitter or a service like Groupon where users are more likely to connect with new people or try new brands. Even Facebook's worse-than-clunky search functionality makes it apparent that the platform is not the place to find new friends, but to reconnect with existing ones and foster relationships (or reignite old ones).
What does this mean for brands?
The relationship is not fundamentally different between brands and their Facebook fans—users choose to follow brands that they have a preexisting relationship with. The challenge is for brands to adjust their content marketing strategy to address the needs of the users that make up the majority of their fan base. Common customer acquisition tools like coupons, which can prompt a non-user to try a product, may be less relevant to an evangelist. On Facebook, the focus for brands should be on creating content that fans will find useful or entertaining—or, preferably, both. This type of content is more likely to be organically spread by the brand's fans, naturally becoming a successful customer acquisition tool, even if it does nothing beyond spreading brand awareness.
Successful content creation on Facebook includes creating interactive games, contests, recipes, or simply tapping Facebook as a resource to ask your fans questions that could prompt valuable feedback or new ideas. If you're looking to truly ramp up your Facebook content strategy, read our post outlining five ways to keep your Facebook content fresh.
Keep it all in context
We're not saying that this study itself is flawed, but brands should also take this statistic with a grain of salt. This is a VERY broad stroke, and even in their findings they note that it's for a "typical" brand. Facebook houses thousands upon thousands of brand pages, and no two brands are exactly the same. Some brands are historic and others are just starting out, and each will have different needs and audiences. So while this study delivers a point that is generally correct, make sure you're taking into consideration where your brand (or product) is in its lifecycle. A younger brand is often more desperate to build up awareness than anything.
Also, understand the difference between a content strategy and a customer acquisition strategy. Targeted Facebook ads can be very useful and cost-effective for raising awareness, especially early in a brand's lifecycle. And maybe your Facebook advertising efforts remain consistent for years. But what this study truly reveals is that your content strategy should always focus on creating unique, fresh, and consistent content that engages your existing audience. This is something we truly believe holds true for ALL brands (without breaking down content strategy minutia, like posting frequency).
That's our take—what do you think this study reveals for brands? If you're a Community Manager, will this change your content strategy?
(image)