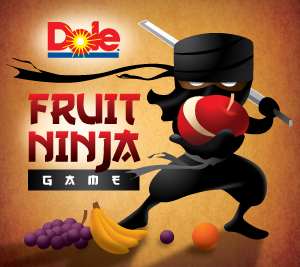 This post originally appeared in our September issue of "Live Report from the Future of Marketing," our monthly Post-Advertising newsletter. Subscribe for free here.
Blogging has been a fundamental shift in marketing, ushering in social media and the post-advertising age; it's the cornerstone of inbound marketing. This regularly updated text-based content is the gasoline that fuels search engine optimization (SEO).
At Story we have a Facebook page with regularly updated content, we've written hundreds of blog posts here since 2008, we've published our own eBooks (with more to come), and we post daily updates to Twitter identities for both Story Worldwide and Post-Advertising. So take that into consideration when I tell you this:
Blogs and social media aren't the be-all-end-all to content marketing.
That's right. Not ALL content in the post-advertising age is limited to blogs, eBooks and social media. They're important, of course, but opportunities are abound to embrace technology that's not out of reach for brands.
As we move forward into the future of content marketing (and media in general), branded content must break the text-based chains that bind and embrace entertainment-based media such as an application or interactive game. This is especially true considering the rapid growth and adoption of handheld mobile devices. If a brand manages their marketing mix correctly, this "entertaining" content can create more awareness, evangelism, and engagement than informational content alone.
Some brands have already embraced entertainment opportunities. Have you seen these examples?
Charmin (Procter & Gamble) sponsored the global bathroom directory Sit or Squat (web and mobile app).

Outdoor clothing store REI created a Ski and Snow Report app that's been rated over 12,000 times.

Vaseline Men (client) create the Keep Your Grip Challenge, a multi-level interactive 3D online game where the player must juke, dive and spin past a series of defenders, all while keeping their grip on the football. The game drove over 150,000 level plays and an average playing time of over 2.5 minutes.

Doritos recently had a contest where they asked their core audience to create ideas in order to develop a game. After thousands of submissions, an obstacle course type of game entitled Crash Course was created and offered on Xbox LIVE as a free download.
Now let's play some armchair marketer – What if Polaroid created Instagram, the insanely popular photo app? What if Dole created Fruit Ninja? Or if Bolthouse Farms created Farmville?
Of course, hindsight is 20/20. The message is not to wonder why these opportunities weren't seized, but to wonder what opportunities lie ahead. Are you looking for the next opportunity to engage your audience on a level deeper than ever before?
If you are, then consider the following questions before creating entertaining branded content: Why will this be fun? Why will this be useful? What incentive is there for someone to engage with this content? What emotional connection can be established?
We at Post-Advertising are working to help usher in the future of advertising. In that future lies information and entertainment, intertwined, helping brands engage their audience across numerous platforms. To that end, we're publishing over a dozen eBooks as part of a Post-Advertising Survival Guide. You can find these on our Resources page. Our next issue, in line with this post, will be entitled Making Great Videogames.
What's next for the future of entertainment? What branded entertainment opportunities have been missed? What are still available to seize?