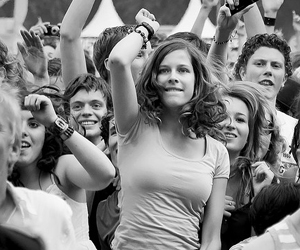 As post-advertisers, we spend most of our lives coming up with ways to tell brand stories. So much time is spent thinking, brainstorming and discussing that we spend every ounce of gray matter our brains can spit out (some have more than others) in the hopes that our clients and their customers will see the genius in what we've done. And while our dogs bark at us like strangers when we come home after 12 straight days of work and our kids refer to us as "that guy in all the photos who brings us presents on our birthdays and gives mommy naughty back rubs," we truly feel the effort we put out is worth it.
So when we see campaigns based on crowdsourcing—basically turning the effort over to the general population at a cheaper price—it makes us wonder if what we do is worth it. After all, some of these public-created campaigns are good. Really good. Inspired even. But, of course, there's the risk that the public can derail your entire campaign and ruin the years of brand cred your company spent millions of dollars creating. In light of that ominous thought, here are five crowdsourced campaigns, creations and ideas that are truly remarkable.
Harley-Davidson "No Cages"
Harley's first foray into crowdsourced advertising began with this concept by Whit Hiler, brought to life in the video above. Advertising partner and crowdsourcing shop Victors & Spoils put the creative brief online and opened it up to the masses. The company picked Hiler's idea and helped refine it. It seems crowdsourced advertising is something Harley-Davidson is considering for more campaigns. Harley CMO Mark-Hans Richer said, "We are uniquely able to use crowdsourcing for all of our major creative because of the passion and advocacy of a broad customer base all over the world. This process has helped to liberate the creativity of our most passionate of fans."
Murakami
Sometimes the crowdsourcing of advertising is unintentional, as was the case with this billboard for a Murakami exhibit at the Los Angeles Museum of Contemporary Art. Graffiti artists AUGER and REVOK tagged the billboard, which was taken down two days later. However, the "modification" received a fair amount of press thus bringing more attention to the exhibit. Furthermore, Murakami himself enjoyed the graffiti so much that he had the billboard taken down and shipped to his studio in Japan.
(Photo Credit: Ribbon Controller)
The Vaccines "Wetsuit"
It's been years (or, more accurately, decades) since MTV regularly played music videos on its channel. Without that outlet, bands and record companies have steered away from creating expensive videos and put their efforts toward more traditional publicity routes such as touring, YouTube and grassroots endeavors. But The Vaccines turned to crowdsourcing and the über-popular mobile photo-sharing app Instagram to create its latest inexpensive music video. The band asked fans to take photos at music festivals and tag them with #vaccinesvideo. After receiving nearly 3,000 submissions, the band created the video above, almost entirely made from Instagram photos.
The Icelandic Constitution
How can a country where most of the population believes in elves use such 21st-century channels as social media and crowdsourcing to create a new constitution? And yet Iceland did just that, using Facebook, Flickr, YouTube and Twitter to lead a discussion about the country's future. Taking comments and suggestions from those sites, a group of 25 ordinary citizens consolidated the ideas and presented a draft of the constitution to Iceland's parliament, which will be reviewed on October 1st.
(Photo Credit: Chris 73)
Microsoft "NUAds"
Well, isn't this a kick in the NUAds! Microsoft is making advertising (more) social using its Kinect interface for Xbox 360 and harnessing the power of crowds. Users will now be able to use voice and motion to interact with ads on the console, in videos or embedded in games. The crowdsourcing comes into play as this technology allows users to Tweet about certain ads (by saying "Xbox tweet") or learning more about the ads (by saying "Xbox more"). The use of gamers' photos and voices can be added into these ads—allowing them to become spokespeople for these brands.
Crowdsourcing is positioned to become a cheap and effective way to promote brands. And, while there are risks involved, careful monitoring and planning can often lead to successful results. And who knows? It may even restructure an entire country and its elven brethren.
What do you think about crowdsourcing? Too risky? Too lazy? Or does it put brand messages in the mouths of the right people?