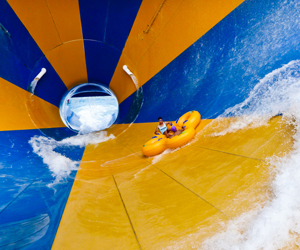 As frictionless sharing becomes the norm for applications like Spotify and Huffington Post, it feels like we're at the cusp of an era of increasingly intense oversharing. Facebook's new sharing mechanism has already contributed to a distinct decrease in manual curating and the rise of automated sharing through software. But the real question is: Will frictionless sharing create a true paradigm shift in the way we interact and share on the web? And what are brands to do about it?
Facebook's recent integration with various websites and applications is the latest and largest move toward a more social, more streamlined online experience. With this new method of sharing, users can automatically connect their Facebook profiles with apps to instantly stream their online activity. "Frictionless sharing" was recently named one of the top social trends of 2011 by ReadWriteWeb, a clear endorsement of the trend of lifestreaming, in which users collect all parts of their online existence and experience into a unified webpage.
If we are to believe the forecasting of Mark Zuckerberg, the amount of information we share on the Internet will double every year. This may seem like an intimidating figure, especially among users concerned about some old-timey concept called "privacy," but although online sharing will undoubtedly become more automatic, it will still be an individual, elective choice. All participating apps allow you to opt out of frictionless sharing, thereby protecting your potentially humiliating online activity from your social network.
Let's not overlook the fact that there are also distinct benefits of this phenomenon. For consumers, it means a more streamlined method of sharing and a brand new way to make suggestions to friends and take advice from peers. For apps, it's a form of free advertising and a way to start a social discussion surrounding their original content. By automating interaction, the apps appear more useful and involving than the human user normally has time to initiate.
So where does this leave brands?
Because of the diversity of applications using frictionless sharing, any forward-thinking and social brand can latch onto the trend. There are plenty of video and music apps seamlessly connected with Facebook, so creating a brand presence on any of these sites will help crack into the coveted millennial audience. Creating playlists on Spotify, for example, can be an engaging new way for brands to reach a lot of users without a huge advertising spend.
A committed social brand could also use Facebook's Open Graph Beta to activate frictionless sharing technology in its own app, as it is now available to all Facebook developers. A brand's blog could enable this feature to become a more prevalent fixture on Facebook. "Katie Edmondson read 'Frictionless Sharing' on Post-Advertising" is an automatic and free advertisement that will create brand awareness and add a level of personal connection in the form of a simple referral.
Is Frictionless Sharing an Accurate Indication of Interest?
With manual sharing and content aggregation, users must actively choose which morsels they wish to share from the wide buffet of the web. This means that each morsel is especially delicious, in the eyes of the user. With automatic sharing, users inevitably end up broadcasting content that they did not particularly like, but just happened to watch, read or hear (or, worse, mistakenly click on and then bounce). It stands to reason that it will become much more difficult for all of us to sift through the barrage of recommendations to find the most succulent bites, inevitably leading to oversaturation of recommendations.
There is no mechanized filter in this system—it is an all-or-nothing social experience as determined by the user. This may decrease the quality of content shared, but it will certainly increase the quantity. While consumers may feel inundated by the amount of shared content, they will eventually create their own personal filters about what they choose to engage with.
For a brand trying to enter into this new frontier, great content will still win as users quickly learn to take in and mentally categorize the flood of new recommendations. Something unique and interesting will grab the attention of a jaded Facebook user far more than an endless stream of mediocre material.
What do you think: How else can brands best take advantage of frictionless sharing? Share your own thoughts below.