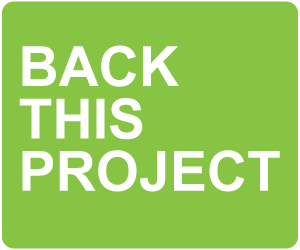 Turning a great idea into a reality is getting easier by the minute. Small businesses and individuals can pitch, barter and sell straight to the masses. The audience is connected directly to the creator, sans middleman. With the help of platforms like Kickstarter, Kiva and Etsy, funding any number of projects has become a democratic, and virtually seamless, process. More and more the crowd is enabling individuals to make great things happen. If this is the marketplace of the future, how do already established brands fit in? Let's delve deeper.
Sharing an idea over the web is nothing new. We saw it years ago when blogs grew in popularity, and the rise of social media has made collaborative ideation easier than ever. The Internet, through its collective connectedness, has enabled the incubating and realizing of great ideas on a grand scale.
Call it the complete and total leveling of the previously arduous process of bringing a product to market—an idea to fruition, a cause to the concerned. With nothing but pure, unadulterated crowdsourcing at work, direct-to-consumer platforms help the best ideas rise to the top of the heap. The rest, somewhat rightfully so, fall by the wayside. "We are all our own media empire," as Simon Dumenco said at the Post-Advertising Summit. In the same vein, we are all our own record producers, merchandisers, investors and so on.
Kick-starting an Idea
Kickstarter.com describes itself as "a funding platform for creative projects." In short, it connects any company or individual with an idea to those with money who'd like to fund that brilliant idea. Your project must reach its preset dollar goal in X number of days or none of the funds pledged are handed over. If it's not brilliant enough for anyone other than your mom and sister to chip in a few bucks, then no harm, no foul.
When Tim Schafer and his video game production company, Double Fine, wanted to create a new point-and-click adventure game, they pitched their idea directly to the crowd. They set a goal of $400,000 in funding. When their deadline hit, they had racked up a cool $3,336,371, effectively smashing the Kickstarter record of $1,464,706, held by The Elevation Dock.
But that's pennies compared with the runaway success story that is the Pebble. This ingenious smart watch, proposed by Eric Migicovsky, has shattered the Kickstarter record, and it still has 24 days' worth of fund-raising to go. The product, which is in its production stage, raised $3.7 million via the platform in less than a week. As of April 24, an astounding 43,500+ backers have pledged more than $6.4 million in funding. Tens of thousands of actual Pebble watches have already been sold through the page. With backers having the opportunity to get the watch at significant discounts on its planned retail price, via tiered pledge incentives that Kickstarter enables, it makes sense that so many would jump on board so early.
But what if the product or service ends up costing more than what was originally anticipated? In an article on FastCompany about the Pebble's success, Lydia Dishman offers the cautionary tale of Star Command, a video-game project funded through the platform that, while seemingly successful, left the developers with a fraction of the total Kickstarter-raised funds after various fees (Kickstarter's 5 percent, Amazon's 3 percent for processing), taxes and costs. To the newest class of hopefuls: take these costs into consideration before setting your goal.
One key benefit of note: the investment requested per individual is, all told, quite minimal. Instead of a small group of people shelling out big sums of money and banking on their investment for financial gain, you have a large crowd of real-life consumers each of whom is chipping in simply because they are interested in the product—which leads to a rock-solid base of early adopters and product loyalists. Through inventive fund-raising, they become heavily invested in their project's success for all the right reasons. Better still, their hand raising ensures, at least in the short term, that the project has popular appeal.
Providing Opportunity
Kickstarter isn't the only straight-to-consumer, middleman-free platform. Kiva.org is a nonprofit website that lets users grant microloans to struggling citizens and budding entrepreneurs throughout the globe (typically in developing countries). The platform single-handedly permits the funding of the kinds of small projects that change lives. For lenders, it presents the opportunity to give to a nonprofit without losing money: while the lending repayment isn't guaranteed, more than 98 percent of the time the lender is repaid.
Etsy—a Work of Art
Then there's Etsy, an online marketplace for artists and artisans hoping to sell their homemade goods. Whether you've painted a portrait, strung together a necklace or constructed an elbow-macaroni sculpture, Etsy's the place to peddle original creations. Instead of hunting down galleries or gift shops, the platform gives artists and artisans the ability to sell quickly, without a middleman, via their own web store. It has empowered the hand crafter to sell their creativity without the inherent hurdles of finding the consumers. They're already there, searching through Etsy for that perfect, and often customizable, gift, whether it be for their significant other or just for themselves.
That's Not All
Of course, these aren't the only instances in which the traditional middleman has been proven largely obsolete. Authors have been self-publishing books for years (how about this budding author?), and musicians and filmmakers have seen success from streaming and selling music and videos online through DIY sources, like bandcamp. Airbnb has helped transform an extra room into a steady income, changing the lives of many, and Relay Rides has hip-checked the rental-car corporations out of the way to connect those in need of temporary wheels (you can pay by the hour) with those who have them.
Might this approach eventually knock the middleman out of the publishing cycle and content-creation process entirely? Or is there an unforeseen tipping point yet ahead at which the effectiveness of the approach diminishes? Yes, there are certain cases in which a middleman is surely needed. But instead of the old guard (old-fashioned book publishers, medieval-minded movie studios), what if this new middleman is instead a relevant, like-minded brand? Companies like Converse and Mountain Dew have already proven themselves serious alternatives for emerging artists looking to eschew traditional record labels.
What exactly will this crowdsourcing ecosystem look like in a decade? Just like the projects that these sites hope to incubate and help flourish, it grows larger with each success story. Beyond proving the usefulness of the model, the incredible example of the Kickstarted Pebble watch may very well be seen as a watershed moment in crowdsourcing 10 years from now.
What do you think about this emerging model? Have you ever funded a start-up or paid a seller directly through one of these sources? Have you ever shared your room or car?