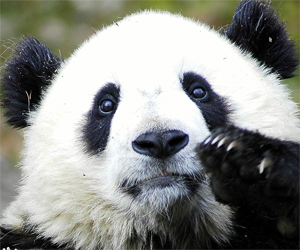 With additional reporting from Cyrus Karimi, Director of Audience Generation at Story Worldwide. 
An article recently published on Fast Company has caused a bit of a stir in the content marketing and search engine optimization (SEO) communities. Written by Veronica Fielding, CEO of Digital Brand Expressions, it explains how the recent Panda and Penguin Google algorithm updates mean that social engagement rather than search engine trickery yields top results.
While her heart is in the right place (encouraging active, useful social engagement by brands), neither the algorithm updates nor Fielding's interpretation of them reveals a direct correlation between social activity and SEO relevance. Though extremely important for an effective content marketing strategy, simply interacting with your fans on Facebook, sharing relevant tweets, and uploading useful videos won't (in and of itself) boost your brand website's SEO ranking.
Let's take a look at what Panda, Penguin and social media really mean for brands.
Panda and Penguin
The 2011 Panda update aimed to remove low-value websites from Google rankings. These are the sites that repurpose (or copy word for word) content from other sites and those that are used solely for linking: in other words, sites that a user couldn't or wouldn't want to interact with. The update affected 12 percent of listings, penalizing, for the most part, overly optimized sites that provided a poor user experience. Since Google wants users to use its search engine repeatedly, that users have a positive experience throughout the content search, including when they click on a result, is paramount.
The 2012 Penguin update was driven more by users' experience. The update, which affected only 3 percent of listings, focused on eliminating the sites that use black-hat web spam SEO tactics, like keyword stuffing, cloaking and link scheming. Together these updates cut the legs from under those sites that weren't offering searchers any value, leaving the high-quality, content-rich sites still standing.
This is good news only for brands that are continually focused on creating highly useful and relevant content across a variety of channels. 
Social Media and SEO
Social media, including Facebook, Twitter, Pinterest, Google+, YouTube and LinkedIn, also plays a role in the updated algorithms but not in the exact manner Fielding described in her Fast Company article. 
First, some social-media channels weigh far more than others, mainly because of technical barriers that search crawlers see when indexing them. The weight of these channels are based on how much information Google can crawl without being stonewalled by the social channels.
For example, because of privacy constraints, what you post on Facebook isn't seen by Google and has no bearing on your Google SEO listings. Google sees just your Facebook profile and info tab. And if your description on your FB profile and info tab has keywords and links to your other brand properties, you have used that channel for SEO.

When you use Twitter, the keywords in your user handle and bio, as well as the link included in your bio, help searchers find you. What you tweet can be seen by the engines (not Google as much as Bing, because of a partnership deal), but most tweets by brands that tweet often may never be seen by an end user, because search engines display only a handful of their latest tweets.  
 
YouTube is a lot like Twitter, except that its individual "posts" are videos that have a longer shelf life than that of a timely tweet. One can optimize YouTube profile pages as well as individual video clips that are seen by the engines (especially Google).
Ultimately, no one knows (or at least, nobody has proclaimed publicly) how significantly these social channels are affecting search results. Only a handful of Google employees even know the algorithm at this point. 
 

The Strategy is This:
Create useful, relevant and shareworthy keyword-optimized content, share across other owned properties, and don't worry about what Google may or may not do. As long as your brand always keeps the end user in mind and commits to putting out great content, it will be fine.
(image)