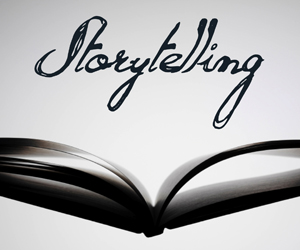 Gutenberg invented the printing press around 1440. 
The first radio transmissions were in the early 1900s.
The television became commercially available less than a century ago. 
The Internet is not even old enough to have a drink (legally; at least not in the United States).
Facebook and Twitter are just out of diapers, and the next big marketing tool is still in the womb or possibly just a twinkle in its creator's eye. 
When most people think about marketing, these are the tools they think of: print, radio, TV and the web. None of these, however, are ingrained in us as much as storytelling. We've been telling stories for thousands of years, but we don't have to go back that far to understand storytelling's powerful effect on our hearts and minds. Go back only as far as your childhood, when you begged your parents to read your favorite story—the one you already knew by heart—just one more time. Why did you do that? Why was it so important to hear that story?