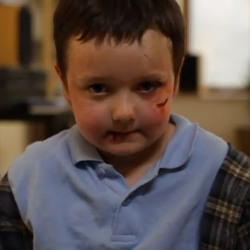 A recent video came across
my Twitter stream
that had me thinking about effective storytelling in advertising.
The Irish Society for the Prevention of Cruelty to Children
created a shocking, emotional, and heart-wrenching video for their summer fundraising campaign entitled "I Can't Wait To Grow Up." It's narrated by a 7 year-old boy while he is simultaneously being beaten by a man whose face is never seen.