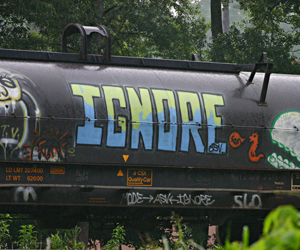 Do a quick Google search or scour the front pages of your favorite social media blogs and you'll find a seemingly endless array of articles providing you with tips and advice on social media (this blog included). But if you read enough of them, which I do, eventually you'll see those tips and bits of advice contradict each other.
Don't post on Facebook more than once a day, or your fans will un-Like you.
Post more than once a day on Facebook to keep your People Talking About This score high.
Photos are the most shareable content on Facebook.
Videos are the most shareable content on Facebook.
Post on weekends because other brands don't and you'll stand out.
Don't post on weekends, because nobody is listening then.
It can become dizzying. It's not that your favorite social media pundit is lying to you or flat-out wrong. Truthfully, not everyone can be right; but there are certainly areas of gray, and depending on your brand and audience, advice can differ. 
But I have heard a few tips that are just flat-out wrong or at least shouldn't be followed as if they were gospel. Here are five social media tips you may want to ignore, but you didn't hear that from me.