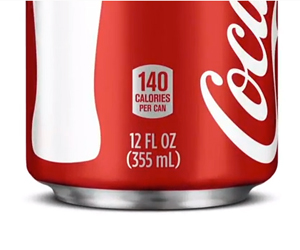 This past weekend my beloved New England Patriots, a team in the U.S. National Football League, lost in the conference championship game, falling one game short of the Super Bowl. I was devastated and inconsolable, and even as I write this I sadly consider what could have been.
Up until what ultimately became the Patriots' final game, their season was fantastic. They won 12 out of 16 games and earned the second seed going into the playoffs. But against a motivated Baltimore Ravens team, the wheels came off and the Patriots were handily defeated, at home no less. I wholeheartedly expected the Patriots to at least make the Super Bowl, if not win it. I never expected this. 
I had a similar surprise as I watched Coca-Cola's two-minute spot addressing the obesity problem, which is often blamed on the soda industry and high-fructose corn syrup. If you haven't seen it, take a look.