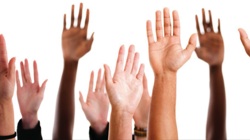 Let's face it: marketing's impact in traditional channels is a lot slimmer than it used to be. Too many brands are desperate for consumers with ever-shrinking attention spans and the power to tune out all the noise they don't care about. The best way to make them care is, well, to actually talk to them. Engagement, people!
Forbes Insights
recently put this idea to the test when they surveyed a slew of marketing's top dogs and
published their findings
. The results? You'd never guess...