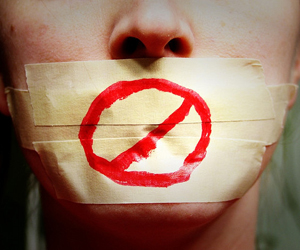 [See 9/2/11 Update at bottom of post]
A strange encounter with a somewhat hostile innkeeper in the wilds of Nova Scotia has focused me on the escalating war that more and more businesses are waging against their customers' free speech rights online.
It all began as my wife Ellen and I tried to check in at Trout Point Lodge in the remote Nova Scotia woods. We had reserved lodging for four nights, but at the front desk we were told we would not be allowed to check in unless we signed a legalistic "Registration Card" that gave up our right to publish (or, perhaps, even talk about) our own opinions or accounts of the place.