You know Grandma Mildred's annual holiday proclamation "Everyone is using them dang cellular telephones!"? You can say that again, Grams. And while she may still be resisting the constant influx of newfangled tech and software, almost everyone else has embraced mobile with open arms. A while back, predictions had Internet usage on mobile devices overtaking the same on desktops and laptops by 2015. We happen to think that at least for millennials, mobile may already have usurped more traditional devices, thanks in part to a number of key apps and events.
Join us as we take a look back at mobile's massive growth this year as a way to forecast 2012: the year in which mobile takes over and rules the world.
This past year, brands and mobile apps tapped into the nation's consciousness as never before, perfectly fulfilling people's desire to share, connect and consume. Will mobile rule the world in 2012? If these highly influential apps have anything to say about it, the answer's a resounding YES.
1. Instagram
Instagram was a shining star in the sharing department. Created little more than a year ago, this photo-sharing application now boasts more than 13 million registered users and more than 200,000,000 photos, the latter being fundamentally social. This growth is explosive, especially considering that the app is available only to iPhone users. In fact, Instagram is now the biggest mobile-only platform.

Brands are coming on board by the dozen; Starbucks boasts 92,000 followers, while fashion brand Bergdorf's has shared more than 900 photo uploads with followers. Instagram's unique idea and clean execution set the standard for mobile technology: a simple, easy-to-use interface, exceptional capabilities and great connectivity with existing networks. Now that the developer has announced that a new, Android version of Instagram isn't too far off, the potential of the social-photo-sharing outlet, and other one-off sharing apps like it, as a marketing tool can be ignored no longer.
2. NBC and Foursquare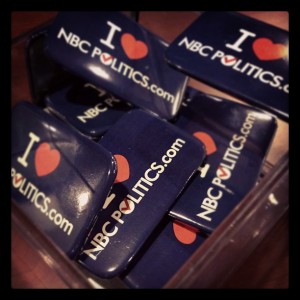 While Instagram is a hit with the tech conscious, mobile is moving into the spotlight for mainstream consumers. Case in point: NBC's recent announcement that it will use the location-based social site Foursquare to map the 2012 campaign. This marriage of national news media and location-aware software to produce a sort of new-age social reporting, embraces what we've lately come to know: that consumers, armed with simple, always-on mobile software, are the best reporters out there. (image)
3. Google Wallet; Converse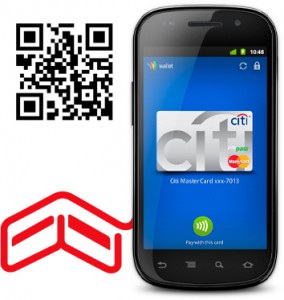 On the mobile-to-physical-purchasing front, tech companies and multinational brands alike are searching for ways to make the experience smooth, simple and uninhibited. Google Wallet and its use of Cloud technology are but one of this year's attempts to make the phone-as-wallet concept feel more natural. Count also the continued proliferation and acceptance of QR codes in 2011 brand campaigns.
Some brands are taking a more tongue-in-cheek approach when it comes to mobile as a means of bridging the physical and digital worlds. The Sampler iPhone app by Converse lets you "try on" a new pair of Chucks digitally, just by supplying a quick shot of your legs and current kicks needs.
Endless Possibilities
A new breed of mobile-focused startups is making Apple's iconic tagline "There's an app for that" ring truer than ever before. As silly as it may sound, there will soon be a special something on your mobile device for anything and everything you can dream up.
More and more we're coming to view our mobile devices as our social lifelines, not unlike how we saw newspapers, radio and television in the past. It's no stretch to say that the mobile device is coming into its own, finding its role as the conduit for consumer journalism and content generation, and as the key to bridging the gap between online and in-person worlds.
Our prediction:
The year 2012 will be the tipping point for mobile—a watershed year for the medium as we know it and for its expanding capabilities. Widespread acceptance will be realized and critical mass reached for brands, which will begin using mobile as the core component of new campaigns.
What was your favorite mobile moment of 2011? What does 2012 have in store for mobile technology?
(image)