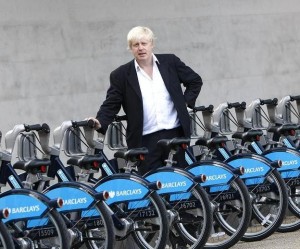 London's rammed with bicycles. Everyone's on two wheels. It's fun, cheap, and good for you. Barclays-branded hire bikes are everywhere. But no one thinks of the sponsor when they pick up their wheels: instead, everyone calls them Boris Bikes, after our haystack-haired mayor, Boris Johnson. Why? Because Barclays is, uh, a bank with no authority in pedal power, unlike our nutty figurehead, a cycle-clipped champion of the joy of spokes.
Londoners will write their own script: To Swiss Re's annoyance, its iconic HQ was instantly dubbed the Gherkin; the new Thames crossing from Tate Modern to St Paul's is the Wobbly Bridge; and we know Stella Artois's premium lager—once brilliantly marketed as "reassuringly expensive"—as Wife Beater.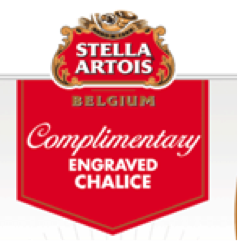 It's all too much for the latter brand, which has gone all in with a sad campaign to get our thinking straight and use better words, like chalice instead of glass, like a controlling parent. But we pay no attention to a brand's wagging finger. The words we choose are our own.