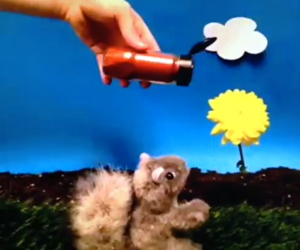 To say I'm not much of a handyman would be an understatement.
I'm my father's son—a Boston sports fan through and through, hardworking and always trying to please. But he and I know absolutely nothing about maintenance or repair work. So when I recently bought my first house with my wife, the renovations we opted to complete ourselves weren't going to be easy, no matter how simple they were.
But in the connected world we live in, help was no further away than a YouTube search. Hanging towel racks, painting stripes and installing the Nest thermostat (a must-have, IMO), lighting fixtures and house numbers—if my father-in-law wasn't around to help, the good ol' Internet was. 
In situations from home improvement to fitness and more, brands have a golden opportunity to provide useful information to an audience that is seeking answers, but it seems they are instead trying to engage audiences with the type of content most often seen going viral—fun, quirky and amazing (amazingly good and amazingly bad) content like Gangnam Style, Kony 2012, Red Bull's Stratos project, Grumpy Cat and Old Spice's "The Man Your Man Could Smell Like." Problems can arise quickly when brands try to re-create content like this, and most such efforts will fall flat.  
So what's a brand that is ready and willing to create useful content to do? The recent #SixSecondFix campaign by Lowe's may be the perfect answer.