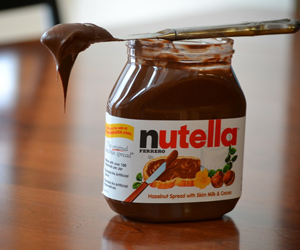 My dearest Nutella,
For decades your hazelnut spread has turned everyday consumers into product purists. From brownies and cookies to hot chocolate and crepes, Nutella has been the cornerstone of a delicious treat.
As you're aware, since 2007, Sara Rosso—arguably your most passionate superfan—has hosted World Nutella Day. She love(d) your product so much that she wanted the world to dedicate a single day—February 5—to embracing it.
What she did was nothing less than astounding. On the World Nutella Day website, Rosso has gathered more than 700 recipes, tweeted and shared on Facebook the favorite sayings, stories and links of Nutella fans and, most important, encouraged everyone to try Nutella just once.
But on May 25, all her hard work will have been in vain. That's because you inexplicably shut down her tremendous efforts, sending a cease-and-desist letter to her mailbox—the sort of action a brand might take against a brand hijacker, hacker or activist.