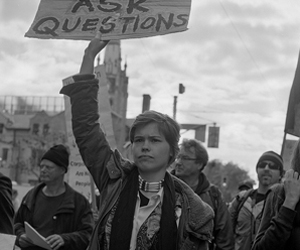 This post originally appeared in our October issue of "Live Report from the Future of Marketing," our monthly Post-Advertising newsletter. Subscribe for free here.
As the Occupy Wall Street movement starting to fade with the public still confused as to exactly what their story exactly was, many lessons can be learned from their efforts to change the world and why their movement never really gained traction. Could it have been because they were letting others define who they were and what their message was?
Story Worldwide Chief Editorial Officer (and fellow Post-Advertising contributor) Kirk Cheyfitz recently joined Small Business Expert Jim Blasingame on his Small Business Radio podcast and weighed in on the challenges facing brands trying to unearth their core brand story and what they need to do to tell a cohesive brand story that sticks.
(image)