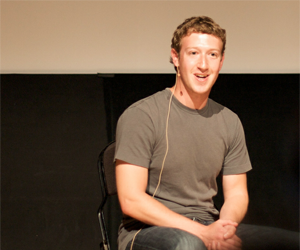 Story CEO and Chief Editorial Officer Kirk Cheyfitz isn't ashamed to disclose that he not only bought 200 shares of the Facebook IPO at the opening price of $38, but also bought 100 more after it dipped below $30. He's sticking by the social media behemoth, not because he has faith in it as advertising platform, but because he understands why Facebook is not friends with the Madison Avenue establishment.
Cheyfitz recently spoke with Small Business Advocate Jim Blasingame on his radio show and explained his stance in light of his recent article on Fast Company entitled, Why You Should Buy Facebook and Sell GM.
"What I'm arguing for is not that your audience should buy Facebook," said Cheyfitz. "I'm arguing that they should understand it."
Listen to the full interview (in three parts) below.