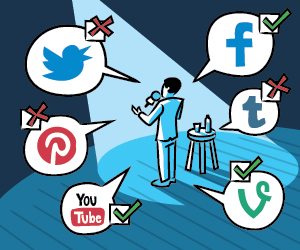 This post originally appeared in our May '13 issue of "Live Report from the Future of Marketing," our monthly Post-Advertising newsletter. Subscribe for free here.
Why would I care? Why would I share? These are two key questions that Droga5's chief creative officer, Ted Royer, says his agency considers when creating social content for brands on Facebook.
Royer and Carlos Figueiredo, associate creative director at Publicis Kaplan Thaler, hashed out what makes engaging Facebook content during a Creative Week panel titled "Newsfeeder: The Most Creative Posts From Facebook Brands," moderated by BuzzFeed's CCO, Jeff Greenspan. We've gathered a few of the key takeaways from the conversation for you as well as specific brand takeaways.