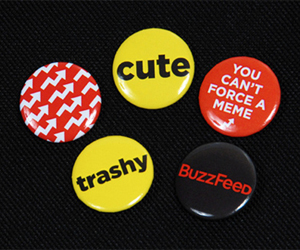 OMG. This may have been my hardest assignment yet. 
BuzzFeed is killing it on the interwebs lately (WIN), and not just because it creates some of the most shareable content around. It's "killing it softly," so to speak, monetizing its wildly successful site by partnering with brands to create branded content that people actually consume, enjoy and share with their audiences.
But why was this a difficult assignment? To write about BuzzFeed means one has to peruse BuzzFeed. And when one peruses BuzzFeed, time is sucked into a vortex while one reads journalistic masterpieces like "40 Reasons Honey Boo Boo Became a National Treasure in 2012" and "12 Days of Grumpy Cat Christmas." Minutes quickly become hours, and deadlines come and go. But Grumpy Cat doesn't care.