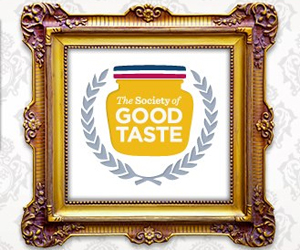 I've always been a picky eater, though my palate has developed as I've gotten older. I used to avoid nearly all condiments and toppings. I'd eat salads without dressing, sandwiches without mayo, and whatever you put mustard on, I didn't. I've come around on some of those. Any salad is better with ranch.  I need mayo on my tuna sandwiches.
I still hate mustard, though.
Hello. My name is Jon, and I'm a fan of Grey Poupon on Facebook.
It makes little sense, allowing a brand I have no intention of ever buying into my precious Facebook timeline. If my wife sneaked it into a sandwich, I'd spit it out like a petulant child. But Grey Poupon took an approach to building a community on Facebook that was so unusual, so exclusive, that I had to become a fan (or at least try).