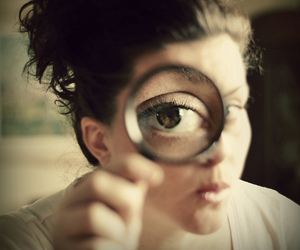 I'm a child of the 80s and a teenager of the 90s. Though my parents didn't spoil me with riches, they did hop on the Internet bandwagon early. It's a pretty impressive and serendipitous thing, if you knew my parents. I love them dearly, but let's just say they're not very tech savvy. Every visit home is a new tech problem I have to fix, which is usually a result of my mom forgetting her password or my dad deleting an icon.
So their buying a viable home computer in the early 90s was a feat; and that they subscribed to Prodigy (before AOL even existed) is hard to believe, but it happened. And so my addiction to the computer and all things Internet was born, and to this day I'm still knee-deep in it, only now I'm getting paid for it instead of running up the phone bill using a dial-up modem. 
All this paved the way for the way I use social media today, as a 30-something. But I'm part of just one demographic, and the Internet landscape has drastically changed. The way individuals use social media depends on a number of factors—age, gender, income and even race—and if you're an advertiser, it's important to dig deep into the sometimes-subtle differences in the ways they interact with it. What you think you know about the use of social-networking sites and mobile may be far from the truth, and that mistake can cost your brand.