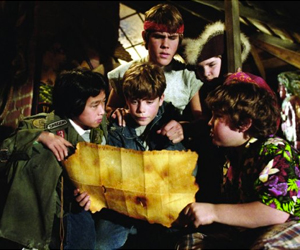 This post originally appeared in our December '12 issue of "Live Report from the Future of Marketing," our monthly Post-Advertising newsletter. Subscribe for free here.
My wife has never seen the movie Goonies, released in 1985. That's a shame. So many classic lines, and one of the most well known yet practically silent characters, Lotney Fratelli, better known to the masses as Sloth. 
The strong, silent type, Sloth had only three audible lines, but anyone who has seen the movie can recite his most famous one, "Sloth love Chunk!" 
For the more than two decades since the movie's release, the only words Sloth muttered were those in his three lines. That is, until he joined Twitter.