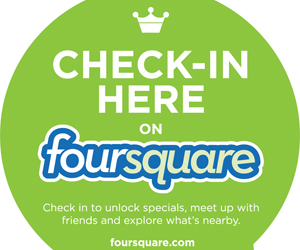 I'm a social media early adopter. I should be, considering I write for a digital content marketing agency's blog. I post photos on Instagram, share thought nuggets and articles on Twitter, argue on Facebook, capture looping slices of life on Vine (and now Instagram Video) and check-in using geolocation apps.
The manner in which I, along with millions of others, experience and share life's moments is decidedly different from the way we did a mere decade ago. But that's the way life goes, and technology is changing how we live on a daily basis.
However, if my recent trip to a local restaurant is any indication, merchants aren't getting the message. Many of them are so slow to adapt that a simple redemption of a Foursquare perk can turn into a confusing, annoying, anxiety ridden encounter, inevitably resulting in customers being afraid to embrace the technologies intended to create a better, more rewarding experience.