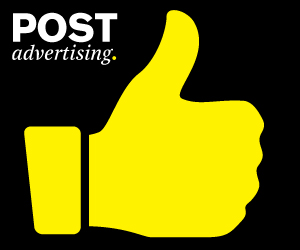 We've spent a good deal of time at Post-Advertising pulling the curtain back on marketing and advertising practices that are on the wrong side of history. We try to expose those executions that desperately try to prolong the age when interruptive techniques and big budgets ruled the advertising landscape. We feel some sort of responsibility to reveal what's wrong with advertising today in order to teach our readers about the future of advertising.
However, it was time to take our badge off and pull out our sheet of gold stars (sorry, no monetary prize here) to reward those brands that are doing it right. These are the brands that have embraced Post-Advertising and focused their efforts on creating engaging content and igniting movements that spread.
Here are ten brands that stand beside us, ushering in the Post-Advertising age:
1. Google
When most companies become industry giants, they turn to advertising and marketing agencies that throw as many celebrities, explosions and beauty shots into the company's advertisements as possible. While the budgets run laughably out of control, one juggernaut has remained divergently small. Indeed, Google's television ads are the epitome of simple; yet still tell rich stories through their products. From a father's love to the rise of Justin Bieber, each of Google's ads showcase the many uses of their products in a succinct, beautiful, and indelible way. One in particular is simply entitled, "The Johnny Cash Project." Watch below.
2. Harley-Davidson
Motorcycle culture isn't just tearing through towns or running security at Rolling Stones concerts and Harley-Davidson wants you to know that. They've put together "The Ridebook" which features curated content on the lifestyle of motorcycle enthusiasts and has been "Liked" on Facebook more than 3 million times. From a barbershop in Brooklyn known to cater to Harley riders to a time-forgotten ghost town tailor made for a bike trip, all aspects of the culture are showcased in various chapters. Each section has a short video vignette, exquisite photography, and beautiful prose proving that Harley-Davidson gets that the actual motorcycle is only a small part of the story. Their YouTube page boasts longer-form, documentary style videos sure to resonate with passion-filled Harley Davidson enthusiasts.
3. HBO
HBO creates an immersive, otherworldly experience for the premiere of Boardwalk Empire's new season. Beyond basic postering, HBO transformed a New York City subway car to accurately match one that might have existed during the 1920′s, prohibition-era setting of the show. HBO provided an incredible real-life way to convey and relate the story and setting of a period piece program to a modern audience, allowing that audience to actually feel like they're part of the story.
Image via Laughing Squid
4. Dodge
There's not a single person reading this post who didn't play "hide and seek" as a kid. Well, Dodge's latest campaign for their Journey Crossover vehicle has us doing just that. Their TV ads begin as innocuously as usual, showing the Journey travelling across scenic roads and bridges. But at the end of the ad is the big reveal —they hid three Journey Crossover vehicles somewhere in the United States. You find one of them, it's yours to keep. Their branded YouTube page provides brief videos highlighting features of the Journey, as well as embedded clues to its whereabouts. (Apparently, one has already been found near Lake Tahoe.) The first TV spot is below.
5. AJ Bombers
What's a small Milwaukee burger joint doing in our top ten? Well, because they belong there. AJ Bombers has set the bar for innovative uses of social media for a restaurant. Heck, they've set the bar for innovative uses of social media, period. Founder Joe Sorge has spearheaded their efforts which include being one of the first venues to organize a FourSquare flash mob, earning the Swarm Badge for all users involved (and not to mention, getting 150+ customers through their doors). They've been featured on Food Wars (and won) and boast over 16,000 followers on Twitter and 3,700+ fans on Facebook. Oh, and in case you didn't hear me, they're in Milwaukee. Not New York or San Francisco. Chris Brogan talks with Sorge and reveals why AJ Bombers is so successful in the video below.
6. Dominos
Dominos makes pizza, not the most unique product on the market. However, Dominos seems to be the only one truly taking advantage of the tools available to humanize the company and make buying pizza more enjoyable. Most recently they've created Domino's pizza tracker, so you don't have to wonder what's going on behind the scenes, and the ability to leave reviews—some of which were broadcast in Times Square. They created a campaign about their new recipe after so many customers complained about how bad their pizza tasted. They even allowed their customers to become their photographers. This plan nearly backfired as they received a photo of a mangled pie with the cheese stuck to the box. Instead of burying the picture, they featured it in their TV spot, then made it right in the video below.
All of this occurred after two Dominos employees recorded themselves doing some not-so-savory things to the pizzas they were making. That could have meant the end for Dominos, but they apologized, remained transparent, and took a proactive approach to creating evangelists.
7. Pixar
Storytellers have a special place in our heart here at Post-Advertising. Pixar can be considered one of the best, creating engaging stories that fuel box office success and create brands that spread across a mind-boggling amount of platforms. Their stories resonate with audiences of all ages and make engaging with their brand across theme parks, computer games, books, and more an enjoyable experience. They've even written a book on business innovation.
8. Dos Equis
Certainly the "Most Interesting" brand in this list, Dos Equis captured audience's attention by leveraging both the success of Old Spice's "Man Your Man Could Smell Like" campaign and the virality of Chuck Norris facts. Because we all know, when Chuck Norris dives into the ocean he doesn't get wet. The ocean gets Chuck Norris. Their commercials followed the life of the Most Interesting Man in the World. Women adore him. Men want to be him. Both sides of his pillow are cool, and when in Rome, the Romans do as he does.
Their YouTube page not only includes their latest TV spot (with over a million views), but also the Interesting Man's tips on speed dating and language. Dos Equis moved the conversation along at their Most Interesting Academy, where they offer esteemed courses that cover circumnavigating the globe, the art of the bluff, and the electric arts, among others. Their Stay Thirsty My Friends site also encourages users to upload videos of themselves giving a toast to whatever they'd like (with Dos Equis in hand, of course). One of the Most Interesting Man's tips on speed dating is shown below.
9. Tom's Shoes
Just the idea of creating a shoe company with a very visible non-profit subsidiary is quite a unique concept. Tom's shoes, a for-profit shoe company, gives one pair of shoes to a child in need for every pair of shoes purchased through their giving arm - Friends of Tom's. The shoes themselves are not your normal cross-trainers, either. They were designed after traditional espadrilles, most commonly seen in Argentina (Tom went there during his stint on The Amazing Race).
Tom's Shoes is very transparent, particularly in their release of the Giving Report, available as a downloadable PDF or interactively on Facebook, which answers all the questions about the giving side of Tom's Shoes and ultimately takes the audience even deeper inside their cause.  They also organized One Day Without Shoes—a nationwide event encouraging supporters to go about their normal day barefoot to help raise awareness. They even motivated supporters to organize their own days without shoes. See the chill-inducing video below (note how important music is to a story).
10. Chobani
We seemingly talk a lot about Chobani, but with due reason. They don't have a massive media spend like a few of the previous brands we mentioned (I have to admit, I didn't even know Greek yogurt was an actual product until this year), but they embrace digital storytelling and harness the power of their superfans better than most with a product (Greek Yogurt) that, at first glance, would seem hard to be passionate about. This past spring, their first national TV campaign emerged, entitled Real Love, which leveraged the brand's passionate customer-base with television spots, out-of-home placements, and social media, all featuring "real stories from real Chobani lovers." Their Facebook page boasts over 254,000 fans, more than Dannon and Stonyfield combined). Pretty good for a yogurt company only 4 years old. They also have a great presence at live events which helps spice up their social media content. Take a look behind-the-scenes of their aforementioned TV campaign below.
Which brands do you think we've missed?