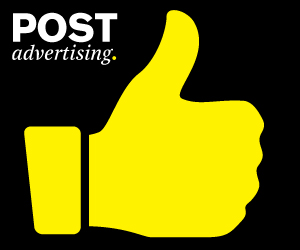 Every once in a while, the editorial team at Post-Advertising is so impressed by a brand's work that we share it with each other. Just the fact that we enjoyed the content so much that we were compelled to share it with the rest of our team proves that it's worthy of a post-advertising nod.
But since we've focused this blog on topics that educate our readers, we've spent less time sharing the great work we've found with all of you. Last September we decided to feature 10 brands that impressed us with their content marketing and brand storytelling efforts. But as we see more brands embracing post-advertising, we realized that we should start doing our list more often.
So without further ado, here's our Spring edition of Ten Brands Doing Post-Advertising Right. We've included the team member who nominated the idea and penned the description.
SMART Argentina
As audiences, we're fine-tuned to tune out what we deem advertising. Brands have fought back by holding us hostage with pre-roll ads and DVR-busting hidden bits of show content between commercials. But to truly be remembered, brands have to create content that's entertaining, useful and worth sharing. SMART Argentina used Twitter recently for what is being considered the first Twitter commercial. No, it didn't buy a tweet from Kim Kardashian. SMART sent us back to our days of AOL chat rooms (A/S/L?) and used 140-character ASCII art to create an animated video (of sorts). Simply head to the @SMARTarg Twitter page and scroll down to watch the commercial unfold. Lesson learned: If you want audiences to share your content, create something nobody else has created.
Shwood
The story of Shwood's handcrafted wooden eyewear collection began with innovation and creativity, and the brand pays homage to its brand story through its "Experiment With Nature" blog. By profiling the Shwood team plus other Portland, Oregon, experimental artists, craftspeople and musicians in Portland, Oregon, Shwood's hometown, the blog honors the brand's Pacific Northwest identity and creativity.
Shwood's latest initiative, "This Is Oregon", is an interactive photo project that showcases photographs, 360-degree panoramas and Google Maps of 10 stunning locations within a 90-minute drive from Portland. An Instagram contest encourages Oregonians to get out and explore their great state and tag photos with #thisisoregon for a chance to win Shwood sunglasses and other cool schwag.
Virgin Mobile
Mobile-phone providers are often guilty of indistinguishable television ads that fail to resonate with young people, falling into "Wait, was that for AT&T or Sprint?" territory. But Virgin Mobile is doing things differently with a notable online property called Virgin Mobile Live. The blog claims to be "actively stalking your cultural obsessions" with live-streaming music, photo memes and "top" lists of fun and interesting content from around the web. This is a clear play for the elusive and cynical millennial audience, which seeks inspiration online but isn't quick to trust brands. The design and content of the site are spot-on, as is Abby Braden, the site's irreverent DJ host. Overall it's a successful foray into the shark-infested hipster blogosphere.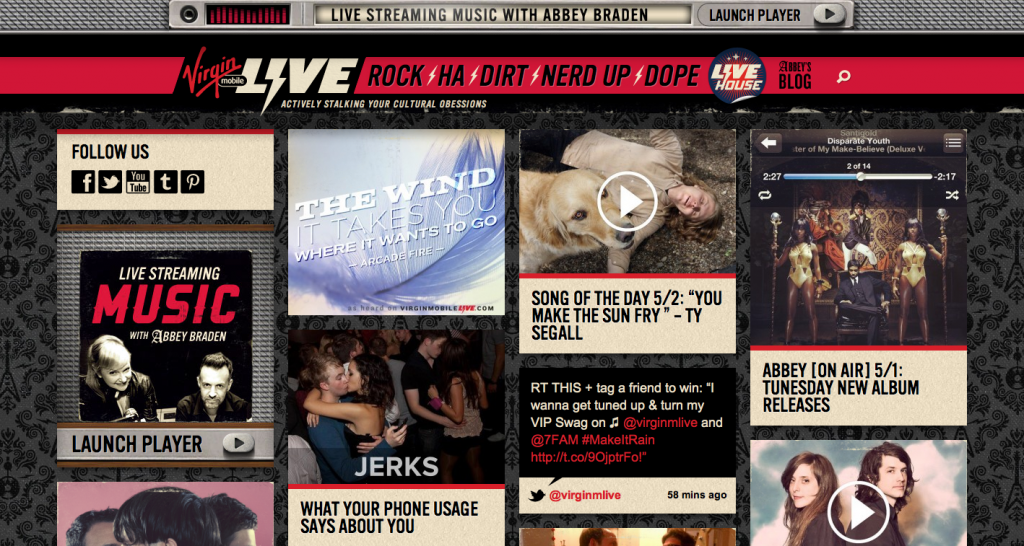 Deschutes Brewery
Deschutes, a small craft brewery based in Bend, Oregon, has been brewing up something different of late: a brilliant digital-branding approach that emphasizes the can-do carpe diem–ism of millennial drinkers and weaving a narrative perfectly aligned with their roots, spirit and products. Their slick site encapsulates the woodsy beauty of the brand's home state while embodying the company's bold brews in equally bold copy ("Not for the faint of hop"), typography and content. Speaking of content: direct your eyes below, to the brilliantly executed Landmarks ("A Deschutes Brewery Film"). The four-and-a-half-minute film documents a spur-of-the-moment road trip by a young couple to locations around Oregon that give Deschutes's beers their names—like Mirror Pond Pale Ale, Green Lakes Organic Ale and Black Butte Porter.
Besides the usual social channels—Facebook, Twitter, Flickr, YouTube, used well to offer fans near and far an intimate look behind the scenes at the brewery and on the road—the brand's Bravely Done Blog provides a well-maintained study of "independence in art, music, beer, life." Lastly, the craft brewery executes an impressive social-to-local events program. Dubbed "Base Camp for Beer Fanatics," the effort aims to celebrate one of the company's most popular brews with in-depth events for beer aficionados across the country. Meanwhile, Woody (an enormous wooden keg on wheels) makes the brand's presence known at beer events all over. It's all carefully documented on Deschutes's social platforms.
Now, this is the kind of beer branding we here at Post-Ad will toast to: work that represents not only the spirit of the brand and what it stands for but where it's from, who's behind the scenes and what's happening next—neatly, succinctly and with real passion and personality. In particular, the brand's long-form Landmarks video should serve as a case study for how to humanize and localize products and put them into context in four and a half minutes.
Kraft Macaroni & Cheese
Kraft Mac and Cheese may seem like just another CPG brand, but it is using social media in innovative ways with a tongue-in-cheek attitude. Take Kraft's "Old Birds, New Tweets" stunt, for which it recruited two eighty-somethings to take over its Twitter account for a few days. In doing so, Kraft entertained the masses (because old people are funny) and also positioned itself as an authority in social media (i.e., this is a fun change for us because we usually have super-savvy young people running our Twitter). When several thousand Facebook fans liked one of its posts, Kraft created a musical video to thank them. The "Likeappella" makes a unique long-form video, and it's another way that Kraft is asserting itself as a presence in the social-media world.
Late Night with Jimmy Fallon
Pay no attention to the Nielsen ratings: the late-night host winning the much coveted 18-to-49-year-old demographic on the Internet isn't known for his giant chin or the gap between his teeth. Jimmy Fallon has figured out that attracting young viewers means creating and producing hilarious and hip viral videos. From creating Jersey Shore parodies to rapping with Justin Timberlake (our fave) to getting President Obama to slow jam the news, Fallon's team develops content that people want to watch over and over. While Jimmy Kimmel has created memorable videos (I'm F**King Matt Damon; I Ate My Kid's Halloween Candy) and Conan O'Brien's TeamCoCo has been prolific, no late-night host can match the news-making viral videos of Jimmy Fallon and Co.
Dove Australia
As a Facebook user in his early (and I stress early) 30s, I'd love to meet the Facebook folks who wrote the algorithm for ad-display criteria. Reason being, if I paid much attention to those ads, I'd be convinced that I was in desperate need of a second M.B.A., a weight-loss program and yet another credit card. While the ads are not overly negative, the knowledge that for some reason these ads are targeting me makes me feel, well, not so hot.
Enter Dove, Australia. I'm not in its target market, but I still love its recent Facebook makeover campaign. Their Facebook app allows users to take advantage of Dove's Facebook media buy to replace standard ads (Muffin top? Jelly roll?) with Dove's feel-good messages about women's bodies. I may even use it, because, hey, anything's better than being told I'm a perfect fit for a study on gout.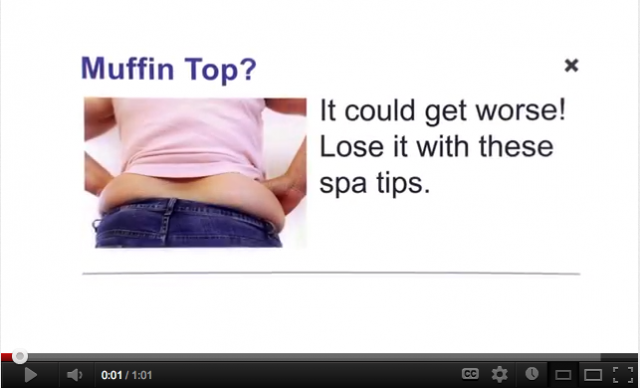 Absolut Vodka
Eric Anderson
Futuristic holograms, space-age fashion, racing robot greyhounds and, of course, vodka come together to form Absolut's campaign to promote its newest mixed drink, Greyhound. Teaming up with house-music group Swedish House Mafia, the always culturally hip vodka company has created the first song and video inspired by an Absolut cocktail. The new grapefruit-flavored drink makes a small appearance in the video, but Absolut has managed to create a wildly mesmerizing and one-of-a-kind video that will draw consumers to its brand.
This is not the first time that Absolut Vodka has collaborated with artists to create unique and engaging content (you may remember the short film I'm Here by Spike Jonze in 2010). Its latest creative venture is part of what it's calling multidimensional cocktail experiences. At the end of the video, Absolut provides a link to its site, where you can actually remix the song yourself via its Facebook app or check out some more mixed drinks.
Coca-Cola
Coca-Cola earned its way onto this list even without creating an ad. Instead, Coke has won our hearts by creating a video (split into two YouTube videos) chronicling how it will approach media in the coming years. Jonathan Mildenhall, VP of global advertising strategy and creative excellence at The Coca-Cola Company, narrates the video using language so familiar to our culture at Story Worldwide that we're convinced he's a loyal Post-Advertising reader! The video's visuals are not to be overshadowed either. The hand-drawn storyboard is amazing.
Whole Foods
The Austin, Texas–based Whole Foods Market, now a worldwide chain of organically inclined, eco-conscious markets, has lately made strides in getting its brand across through new and emerging social media. With admirable transparency, Whole Foods has drummed up 40,000+ followers on the burgeoning social photo platform Instagram. The brand celebrated Earth Month in April with a multilayered Instagram photo contest, artfully emphasizing the company's Green Mission with a new challenge every week.
Building on the success of fun nonbranded activities like #PHOTOADAY and #warbywalk, eyewear maker Warby Parker's Instagram-based New York City photo hunt, Whole Foods asked its audience of amateur photographers to explore the themes of recycling and reusing, "Earth-friendly" food, sustainable transportation and the overall protection of our planet. Going beyond promotions, Whole Foods is candid in its comments and responses and seems to frequently hand the keys over to employees who are passionate about what they do. One example involves an enthusiastic beer-department employee sharing a few of his/her favorite products on Instagram. When the employee posted a photo of Ranger India Pale Ale, a canned brew by New Belgium Brewery—also an avid Instagram-ing brand—the brewery responded to the photo and a lovefest was had:

In addition, Whole Foods is also an early adopter of the social-bookmarking platform Pinterest, most recently calling on its nearly 30,000 followers via its 900,000 Facebook fans for "Pins for Mom", a contest that encourages sharing of the brand's recipe content with one's mother. It's a promotion that's low on cost (three $100 gift cards are to be given away) and high on engagement. Elsewhere, WFM does good work with localized social media for stores in larger markets. For instance, Whole Foods Market NYC posts about new items, sales and events specific to its locations, making the post content more compelling and the responses from community managers more helpful.
Who would you nominate?