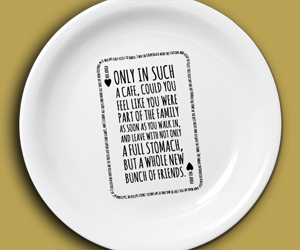 Any restaurant is rich in stories, from the founding of the establishment to the experiences of its patrons. Because of that, the restaurant business is an interesting venue for content marketing, social media and brand storytelling. 
I like to think that the best part about going out to eat, particularly with friends, isn't the food (though don't get me wrong; I adore food). It's the stories we share and the stories we create. It's like the times spent with my wife reviewing our plate of nachos in hopes that someday we'll cull all those reviews into a blog just about nachos (though that's a whole other story). It's the times spent with friends catching up and reminiscing about old times.
Restaurants have a unique opportunity to tap into brand storytelling, and there's a restaurant in the U.K. doing just that.